ATA seeks to facilitate the improvement of the quality of educational programs of its members through accreditation of programs, whether residential, extension, and other combination of systems. A manual is available for anyone interested. The accreditation model that ATA has adopted is based on four key principles:
Values: Values are central to the design and practice of education. Throughout the accreditation process, an attempt has been made to focus attention as much on why policies or practices are observed, as on the policies and practices themselves. Four categories of value inform the accreditation philosophy. These are administrative values, relational values, theological values, and educational values.
Process: The accreditation process should lead to significant institutional improvement. Educators should not be disheartened, therefore, when the self-evaluation study reveals areas of their programs that require further attention. This is expected and can provide important benefits.
Cooperation: Accreditation should involve both the accrediting agency and those persons who belongs to or benefit from the examined program. While roles are different, cooperation in the evaluation process affords the surest route to just and significant conclusions.
Prayer: Evaluation of theological education should be undertaken prayerfully, just as all ministry training is undertaken. Prayer should be part of every step in the evaluation and accreditation process.
The accreditation process involves the preparation of the self-study by the institution, the visit by a team of theologians and educators, the approval of the Commission on Accreditation. Institutions interested in the accreditation service pay a visiting fee, in addition to taking care of the travel and hospitality expenses of the team. Normally, teams visit several schools in one country and expenses are distributed among the participating schools.
Accreditation Secretary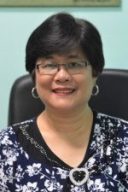 Dr. Theresa R. Lua
54 Scout Madrinan St.
Quezon City 1103, Philippines
Telephone: (632) 410-0312
Email: theresarlua@hotmail.com , ataasia@gmail.com
Regional Secretary
India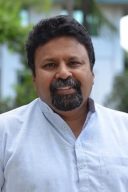 Dr. Paul Cornelius

44-46, Agara Prakruthi Layout
Agara Main Road, Kalyan Nagar Post
Bangalore 560 043
Tel: +91-9611599811
Email: pcornelius.ata@gmail.com
Website: http://www.ataindia.org
Application for membership in the Asia Theological Association is the first step in seeking accreditation and fellowship. This application should be sent to the ATA Administrative Office 54 Scout Madriñan St. Quezon City 1103, Philippines together with the application fee.
In the case of institutions in India who wish to apply for ATA membership, please send your application to:
The Regional Secretary – India
Asia Theological Association
44-46, Agara Prakruthi Layout
(Opposite Maruti Vidyalaya)
Agara Main Road, Kalyan Nagar Post
BANGALORE 560 043
Tel. No.: 080 2542 6141
The ATA India office will advise regarding the application fee and other requirements.
Download Application Form:
Application for Membership (Word)