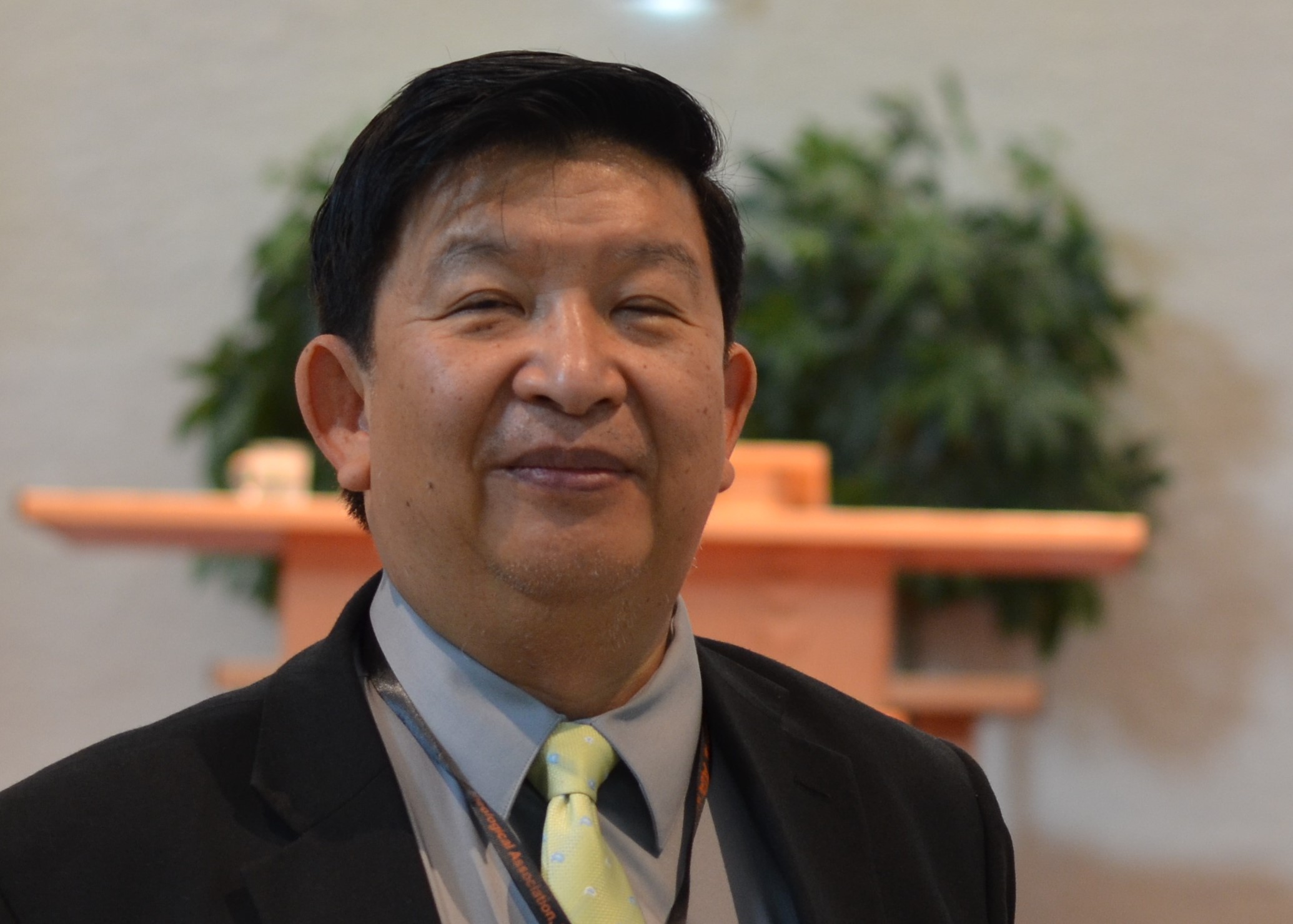 By Dr. Joseph Shao, ATA General Secretary
            We thank God for guiding the ATA to another significant year of impact in theological education. With 300 members now in 34 nations, churches are stronger with healthy theological colleges and seminaries. Our horizons continue to expand with the additional enquiries and applications from Asian diaspora communities. We thank God for our participatory Board, with effective Associate Secretaries and efficient staff in carrying God's assigned task of theological education to us.
Since this is my final year in my third term as the General Secretary (2007-2016), allow me to thank all the former General Secretaries, Dr. Bong Rin Ro, Dr. Ken Gnanakan, who gave me some advices as I started my journey with the ATA. I would also want to thank our Senior Advisers, Dr. Bruce Nicholls and Dr. Bong Ro, for their helpful suggestions for the on-going projects of ATA. I also like to thank Dr. Richard Hart, together with our previous ATA Chairmen, Dr. David Sang Bok Kim, Dr. Akio Hashimoto, and our current Chairman Dr. Takanori Kobayashi for their proactive leadership.
Reflecting our Past and Present
I started my journey as a Board member in 1996 under the leadership of Dr. Ken Gnanakan, and served as the Board Secretary under Dr. Sang Bok Kim, and then was appointed to become the fourth General Secretary of ATA. It is all by God's grace that I can serve with the growing community of ATA for twenty years.
We have all witnessed what God has done through the ATA in theological education. The ATA is legally registered in the Philippines with an address that people can find.  The ATA is now one of the key players in global theological education. In the most recent C-15 of ICETE in Turkey, we have the most representatives among the nine theological associations. With our expanding and meaningful ministries through accreditation, education, and publication, churches have benefited from our work. ATA as promoting evangelical theological education is now to be reckoned with, as Serampore Senate and others are in communication with us. The ATA members eagerly participated in two Triennial General Assembly in Hong Kong (2010) and Jakarta (2013). We also witnessed the participation of international theological educators in our General Assembly. Our theological consultation for Asian scholars to present papers was also very successful. ATA was part of the convening member of Global Theological forum that gathered in Germany last May. God is good to ATA.
Overcoming Obstacles and Challenges

            Asia is geographical vast, and the work of the ATA is quite challenging. Our membership from different countries in Asia and outside of Asia speaks for the significant task that God has given us. Though English seems to be the common language that we are using at the ATA, language and cultural obstacle are challenges as we communicate within ourselves.
We are thankful that various international partners are linking with us. The ATA publication, in the ABC commentaries, will soon receive worldwide attention through our partnership with Langham Literature. We, in turn, have tapped into the resources of Langham scholars, in encouraging them to think and write relevant articles and books. Through our partnership, masteral theses and doctoral dissertations would be able to be published.
In India, ATA International has made it possible for the Serampore Senate to sit down and recognize our significant task of theological education. Our ATA India regional office, through Dr. Paul Cornelius, is continuing the discussion with Serampore leaders. Our regional office is also negotiation with the Martin Luther University in Shillong India with a Memorandum of Understanding (MOU) for additional quality affiliation.
Serving with Servant-Spirit with the Servers

            Theological colleges and seminaries in Asia are growing of age. Through the ATA, many institutions are becoming to be more mature and significantly players in the training ministry. In our early history, we established the Asia Graduate School of Theology in Japan, Philippines, and Indonesia with our slogan of "training Asian in Asia." Now with the growing work of AGST schools such as AGST Japan, AGST Philippines, AGST Alliance, and AGST Pacific that are registered legally in their respective countries, we also have some schools that are helping the faculty development programs. ATA needs to have the servant spirit to work closely with the servers!
In the Western postmodernity era, the ATA can encourage schools to be partners of other established seminaries that need the Asian students. Even as we start distant learning, we may not need to reinvent the wheel. We can work closely as our global partners.
 Encouraging Theological Leaders in Engaging the World
As the ATA continues our work, let us focus on encouraging our theological leaders to engage the world with the unchanging Word of our Lord. In many communities in Asia, people are still searching for the meaning of life that can only be found in the uniqueness of Christ. As we discuss and present contextualization and globalization message through our publications, let us engage the world and make significant contribution. Thank God that ATA is a global player!
Concluding Remarks
I thank God for the opportunity to serve with you for nine years as the General Secretary.  I pray that God will continue to use the ATA to be his channel of blessings to the theological colleges and seminaries in Asia and beyond. May the ATA continue on to achieve theological accomplishments, honoring our God and blessing his people all over the world as the Spirit of the Lord leads on.