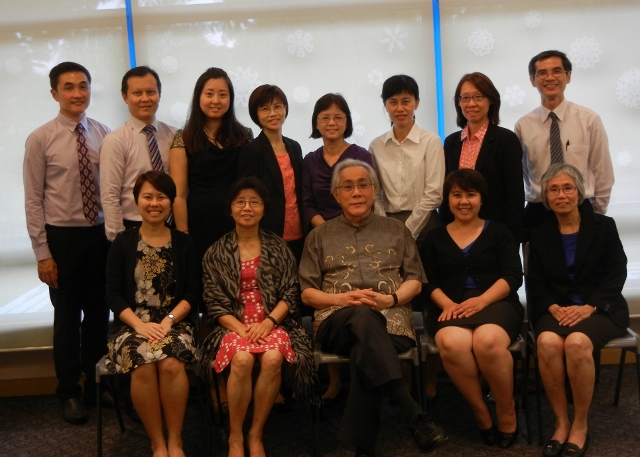 On October 19-21, 2015, Asian Pastoral Institute (API) was visited by Visiting Evaluation Team (VET) consisting of Dr. Ng Peh Cheng, Associate Secretary of Commission on Accreditation and Educational Development (CAED); Dr. Rahmiati Tanudjaja, Head of Missions Department, Southeast Asian Bible Seminary (SEABS), Indonesia; and Dr. Allan G. Harkness, Dean of AGST Alliance.
The API, a church-based theological institution, began in 1999 as a training arm of The Tabernacle Church and Missions Ltd. The institution offers undergraduate and graduate programs in Pastoral Studies. On May 5, 2015, API is registered as Asian Pastoral Institute Ltd. to operate independently from The Tabernacle Church and Missions Ltd. Dr. David Jeremiah Seah is the Founder and President of API since its beginning. He is also the Senior Pastor of the Tabernacle Church and Missions Ltd.
The institution exists to train lay ministers or professionals for churches and Christian
organizations in Singapore and developing countries in Asia. API is dedicated to prepare the people of God to submit to the authority of Scriptures, to act in the anointing of the Holy Spirit, and to serve with sensitivity to Asian culture. It is committed to train leaders who are committed to our Lord Jesus Christ in the biblical way of life of obedience, submission, commitment, faithfulness, humility, accountability, and mutuality. API offers Certificate in Pastoral Studies, Bachelor of Arts in Pastoral Studies, and Master of Arts in Pastoral Studies.