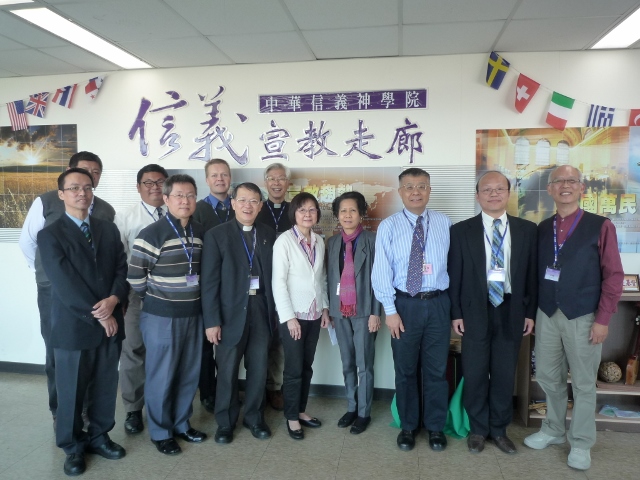 The China Lutheran Seminary (CLS) was visited by Visiting Evaluation Team consisting of Dr. Ng Peh Cheng, Associate Secretary of CAED; Dr. Chiu Eng Tan, Academic Dean, Biblical Seminary of the Philippines; and Dr. Samuel Chiow, Director of Advanced Studies, China Evangelical Seminary, Taiwan on November 26-29, 2015.
CLS was founded in 1966 by four Lutheran missions comprised of the Evangelical Lutheran Free Church of Norway, Finnish Evangelical Lutheran Mission, Lutheran Brethren China Mission (USA), and Norway Lutheran Mission. Dr. Samuel Liu is the 13th and current President of CLS. China Lutheran Seminary is a community that inherits and transmits the Gospel of justification by faith and seeks to forge the servants of the Cross for the Chinese Church. The institution offers Bachelor of Theology, Master of Arts in Care and Counseling,
Master of Theology in Luther Studies, Master of Arts in Lay Ministry, Master of Theology in Biblical Studies, Master of Divinity, and Doctor of Ministry.